Tree and Shrub Fertilization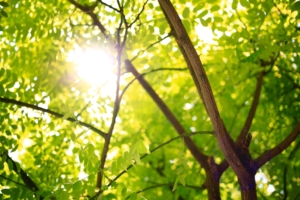 The first thing you notice when you drive up to a house or commercial building is the surrounding drapery of ornamental trees and shrubs. These landscaped areas soften the transition from the horizontal lawn to vertical lines of the structures. The flowers and changes in leaf color of the trees and shrubs both provide variety and mark the changing of the seasons. It is crucial to keep these areas looking their best at all times.
Our fall deep root fertilizer treatment supplies your landscape plants with season-long nutrition, which boosts their growth rate and enhances their color. Strong healthy plants are better able to withstand the harmful effects of disease, insect infestations, and extreme weather conditions.
Complete our form below and the crew from Lawns of Southern NH will contact you to discuss how to keep your trees and shrubs strong and healthy.